CDC West congregations welcome the delegates of Central District Conference! We will gather at Milwaukee Mennonite Church, 9235 W Bluemound Rd, Milwaukee, WI 53226.
Lodging in local homes is not available this year. A list of local hotels is available online on the CDC. We have reserved a block of 25 rooms at $127/night at the Crowne Plaza Milwaukee West, 10499 Innovation Dr, Wauwatosa, WI 53226, 866 270 4552. Please mention Hartman Emma Central District Conference Mennonite when booking the room. Call 866 270 4552 to reserve. These rooms will be blocked for CDC until May 23.
CHILDREN:
DELEGATE SCHEDULE (Friday and Saturday)
WHAT TO BRING:
Bible, pen, note paper
Reusable coffee mug and/or water bottle
Comfortable clothing for both air conditioned and non-air conditioned spaces.
Donation for Giving Back to the Community
Items for a Relief Kit
Come, walk with us. . . to God knows where!
Central District Conference Annual Meeting
June 20-22, 2019
Milwaukee Mennonite Church, Milwaukee, Wisconsin
*************************
Thursday, June 20
FAMILY DAY
Family Day Events are open to EVERYONE! BRING THE KIDS!
You don't need to be a registered delegate or registered for the Annual Meeting to attend.
Join us for a day of fun, fellowship, and family.
1:00p  Disc Golf Fundraiser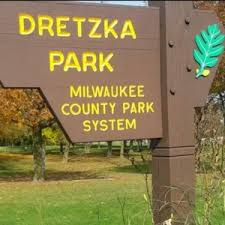 The disc golf fundraiser will be held at Dretzka Park, 8194 Wisconsin 145, Milwaukee, Wisconsin 53201. (10-15 minutes North of the Church. From I-94/Hwy 45 interchange: Go north 10 miles, exit 145 north off 45 north. Go 0.5 mile, park on right. 124th St. and Bradley Rd.) Dretzka is a scenic world class course with slight elevation changes and several blind holes. No water hazards exist but with many alternate pin placements this course changes regularly. 
To learn more and to register, click here.

1:00p  Bike, Run, Walk Fundraiser
Do you like to bike, run, or walk? We have lovely trails in the area, and invite you to explore them before the conference, while raising funds for CDC's Leadership Development Fund. The Hank Aaron Trail is near the Milwaukee Mennonite Church. Named in honor of baseball legend Hank Aaron, this 12 mile trail provides a continuous connection between Milwaukee's Miller Park Stadium and the Lake Michigan lakefront, as well as providing connections to famous Milwaukee landmarks such as the historic Ward Theatre on the grounds of the Historic Soldiers Home, the Wisconsin State Fair Park and the Pettit National Ice Center.
For more information and to register, click here.
3:00 – 4:30p  Spiritual Practices for the Journey
Presenter: Mary Etta King. Meets in the sanctuary
Our journey with God is sustained by regularly practicing spiritual disciplines. In this seminar we will explore what it takes to stay the course. Anita Amstutz's book, Soul Tending: A Journey into the Heart of Sabbath will be one resource to guide our conversation. We will also practice silence and contemplation on a scriptural passage. Music will help to motivate and inspire us. Come join the conversation.
Mary Etta King is co-pastor at Covenant Mennonite Fellowship in Sarasota, Florida.
5:00p  Backyard Picnic
A welcome picnic will be held from 5:00 to 6:30 at Milwaukee Mennonite Church in the fellowship hall on Thursday evening. We encourage everyone to join us for a time of fellowship before the evening service. You may eat in the fellowship hall or carry your food outside, weather permitting.
Cost is $10/adult and $7/child age 8 and under. There will be vegetarian and gluten-free options available.
Please register in advance through the adult registration form. 
7:30p  Worship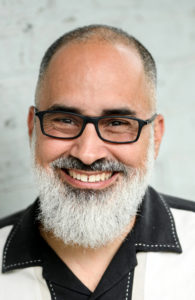 Place: Milwaukee Mennonite Church Sanctuary
Speaker: Anton Flores-Maisonet
Title: "God, go there?"
Scripture: John 4:4-10
Theme: Jesus had to go through Samaria. Why? Not because his GPS directed him to but because the Spirit was taking him only God knows where. We'll look at this familiar text through a new lens. What does it mean that even Jesus gets worn out by his journey? What does it mean that Christ offers us living water when others shun us or we are consumed by shame? Our obstacles along our journey can also be gifts to know a Christ who identifies with us even in our woundedness.

9:00p  Ice Cream Social
Following the worship service, you are invited to the fellowship hall to enjoy some ice cream and a relaxing finish to our opening day.