Central District Conference
a member conference of Mennonite Church USA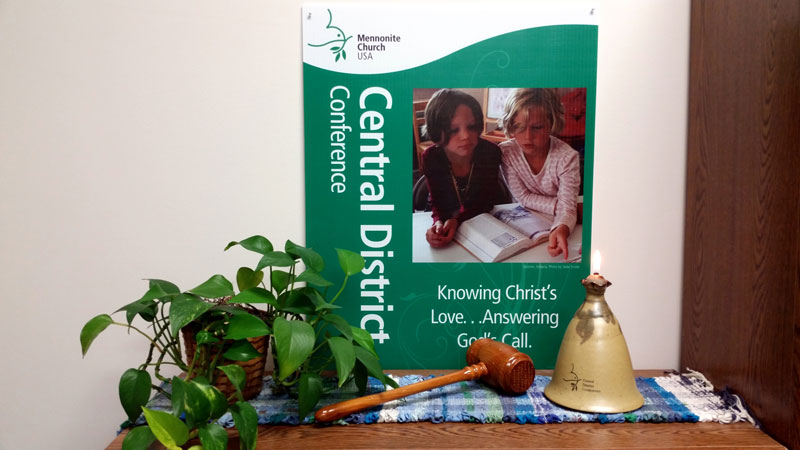 Knowing Christ's love -
Answering God's call
The purpose of Central District Conference, a member conference of Mennonite Church USA, is to, promote community among congregations, to serve as a resource for pastors and congregations, and to facilitate the reign of God by providing channels through which congregations and pastors may work.
Learn more about us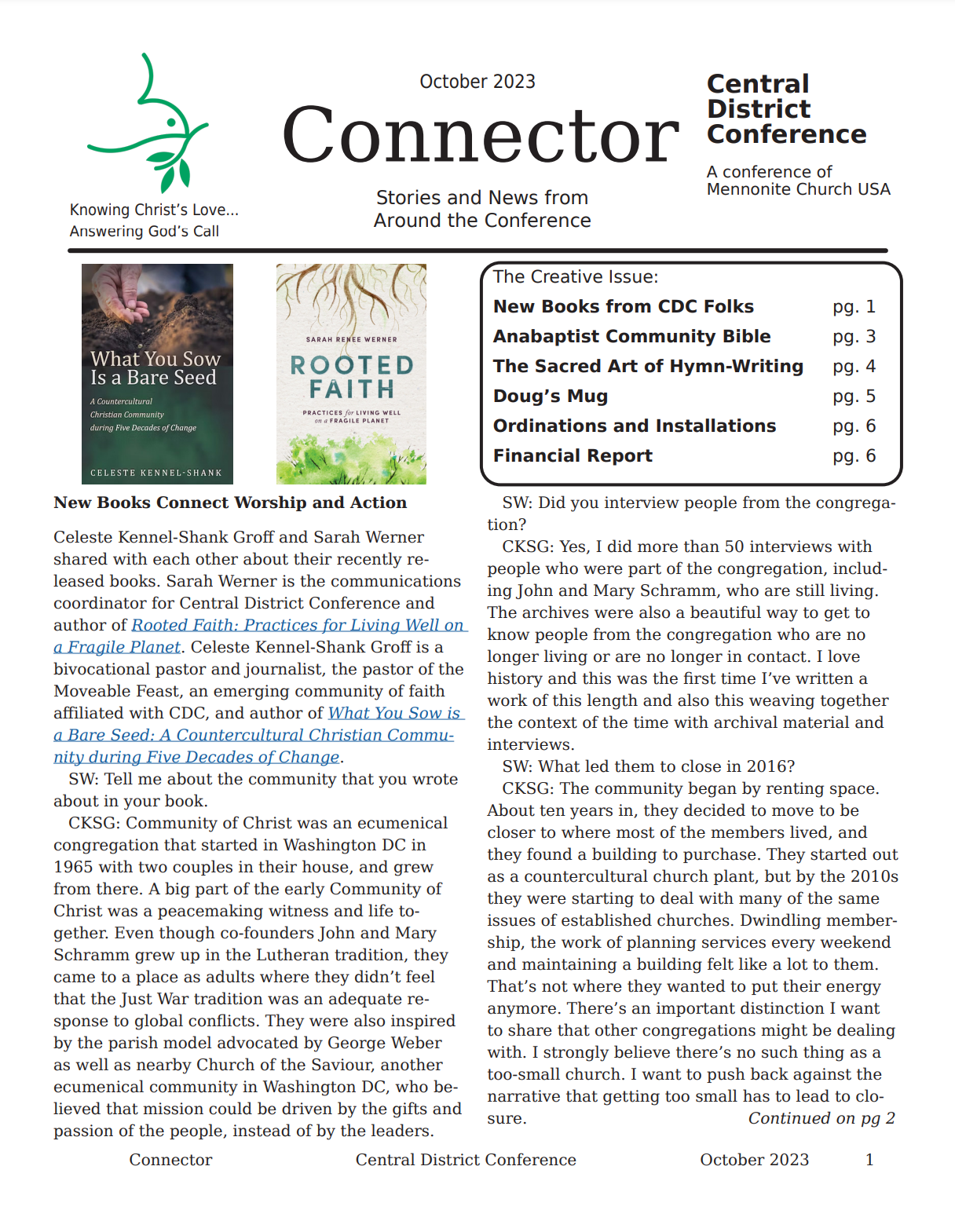 The November 2023 Issue
Stay Connected
The CDC Connector is a publication distributed every four to six weeks. It features stories and news from across the conference. You can read the latest issue here, or sign up to receive the CDC Connector directly in your email inbox.