Spirit, bless our souls with yearning!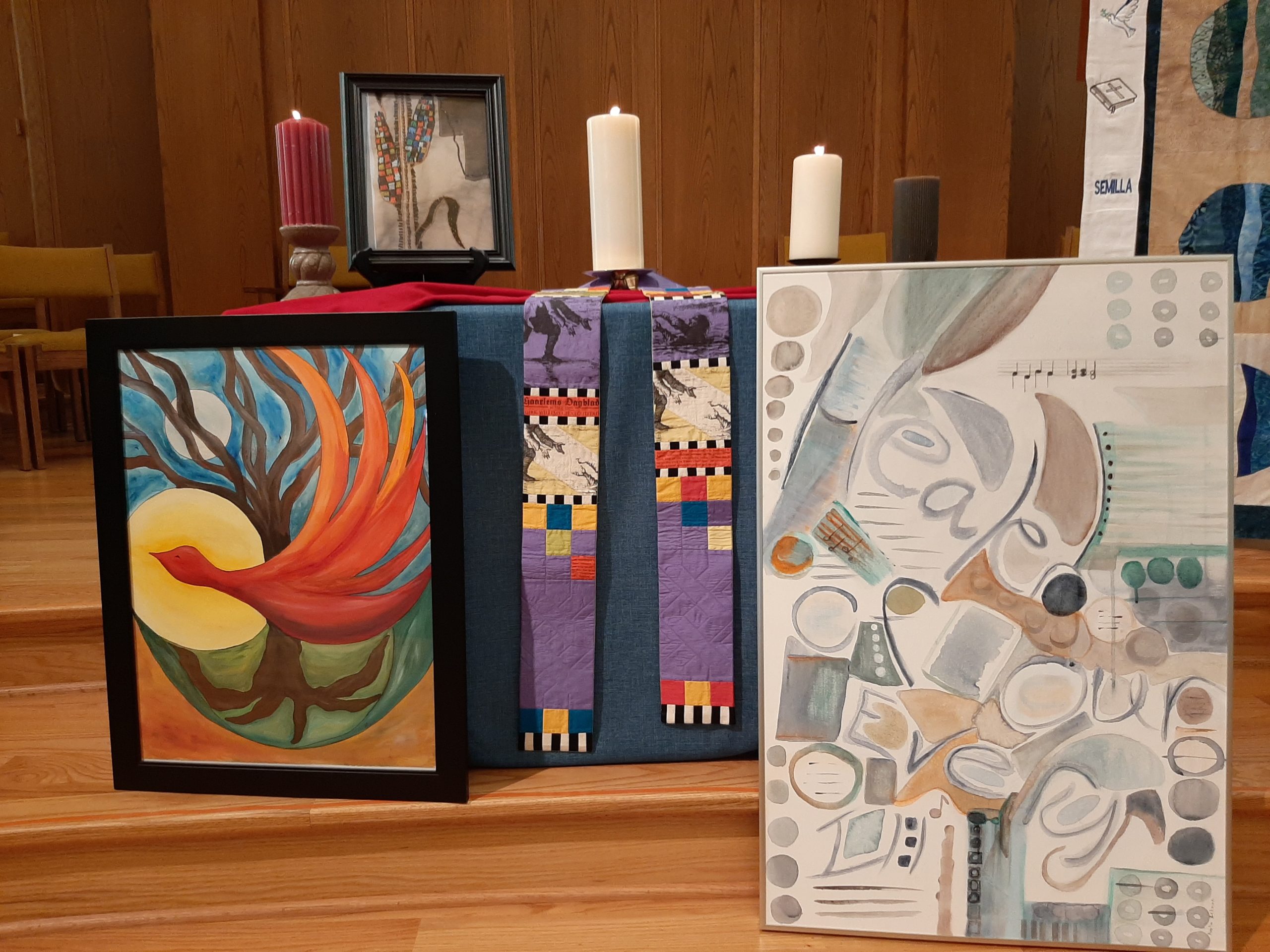 9:00 am WORSHIP I [Pre-recorded video]Gathering songs
Welcome
Music: Holy Spirit, bless us with a yearning
Introduction of Credence
Scripture
Song
Speaker: Betty Pries
Song of Response
Closing/Announcements
10:00 am Communion  Please bring some bread and juice (or similar elements) with you to fully participate in communion.
10:10 am Delegate Session I

Welcome/State of the Conference Address
Consent Agenda
2020 Annual Meeting Minutes
2021-2022 Spending Plan
2021-2022 Slate
Commissioning Prayer for incoming and continuing committee members
Voting to receive Grand Rapids Mennonite Fellowship (GRMF)
Introduction of Keller Park Church
Reports
Missional Church Committee Report
Ministerial Committee Report
Camp Friedenswald Highlights
Announcements
11:05 am Break (art videos)
11:15 am Delegate Session II
Welcome
Seminars (breakout sessions)
*Climate Justice is Pacifism – AJ Delgadillo and Nicole Litwiller from Center for Sustainable Climate Solutions
*New and Developing Communities of Faith: Engage the Possibilities! – Missional Church Committee
*Faith Formation – Shanna Peachy Boshart
*Remembering our Congregational History – Lisa Weaver and J.Denny Weaver
*Congregations and Reparations: Conversation and Action – Joel Miller and Trevor Bechtel
12:10 pm Closing
12:15 pm Lunch tables (You have the option of eating while sharing in breakout rooms)
1:15 pm Delegate Session III
Congregational Slide show
1:30 pm Credence & Company
4:15 pm Announcements/Closing
4:45 pm Mennonite Women
Melissa Florer-Bixler, speaker
Action Items
June 27, 2020 Annual Meeting Minutes
2021-2022 Proposed Spending Plan
2021-2022 Proposed SP Visual Report
2021-2022 Slate of Nominees (pdf) Also, see below
Membership Vote for Grand Rapids Mennonite Fellowship
*March 16, 2020 GRMF Application for Membership
*April 1, 2021 GRMF About Us Document
*April 7, 2021 CDC Letter to GRMF re Membership
*April 26, 2021 GRMF Affirmation of Polity
Finance, Staff and Conference Committee Reports
2020-2021 Income and Expense Report
2020-2021 Income and Expense Visual Report
2021 YTD Congregational Giving
June 1, 2020 – May 31, 2021 Ministerial Credential Report
Annual Meeting Locations and Presidents Listing
Introduction to Keller Park Church
*April 1, 2021 KPC Application for Membership
*KPC About Us Document
*KPC February 19, 2021 Letter to KPC Board re Membership Exploratory Committee
*KPC April 1, 2021 Letter to Missionary Church North Central District Superintendent
*April 14, 2021 CDC Letter to KPC re Membership Application
Conference Committee Reports
2021-2022 Slate of Nominees
* = incumbent
**=appointed to complete a term following a resignation, first elected term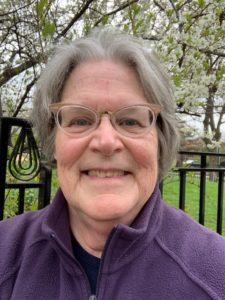 Jan Lugibihl
Board of Directors, President-elect
Congregation: Chicago Community Mennonite Church
Occupation: Retired
I serve on the Peace, Justice and Service and Pastor-Congregation Relations Committees atChicago Community Mennonite Church and lead worship and preach occasionally. In the past Ihave served on the CDC Gift Discernment Committee, the Missional Church Committee andthe Board of Directors. I retired from my job as an event planner at a not-for-profitassociation at the end of 2020 and am currently re-building my practice as a spiritual director.I look forward to returning to in-person volunteering soon!
Rachel Stolpe*
Board of Directors, Member-at-large
Congregation: Milwaukee Mennonite Church
Occupation: Special Education Assistant
I have served one term on the Board of Directors and it has been a very educational and rewarding experience. Between learning more about our district and meeting more members, I have really enjoyed my time and look forward to another term. At my home church, I currently serve on the Worship Team. My husband, David and I have two children. In the fall, Sam will start his sophomore year at Goshen College and Elizabeth will start her freshman year of highschool.  I love to crochet and look forward to in person CDC meetings where we can have a Yarners Table.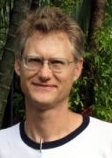 Phil Martens*
Board of Directors, Member-at-large
Congregation:First Mennonite Church Urbana-Champaign
Occupation: IT Consultant
I wear many hats in my local congregation; Worship leader, Sunday school teacher for children and adults,
children's storyteller, mentor, sound board and zoom operator, IT guy and furnace maintainer.
My spouse Janet is a professor in the School of Social Work and the Carle Illinois College of Medicine at
the University of Illinois. Both of us grew up in the Central District, and we met each other while on staff at Camp Friedenswald.
I have two children, ages 23 and 27. My pass-times include walking every day, 3-season gardening,
designing, building and repairing electronics, doing auto mechanics, metal casting, and ceramics.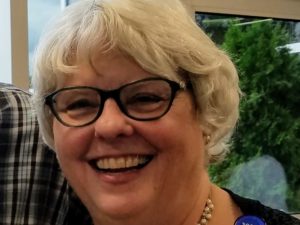 Robin Walton**
Ministerial Committee
Congregation: Columbus Mennonite Church
Occupation: Retired, Spiritual Director
I was employed by the church as church administrator for 3 years in the late 1980's during an interval between pastors. That was the beginning of my discernment to go into the ministry. The church sponsored me to attend CPT's Anti-racism training during that time and I subsequently coorganized an anti-racism conference in Columbus in conjunction with Lee Heights Mennonite Church, Cleveland. I have served in several ad-hoc capacities at CMC, retreat leader, on the team to develop our current Membership Statement, coordinate worship when we last hosted the CDC annual meeting in Columbus, etc. I have also served as a Shepherding Elder and Worship Commission chair. I will be on stipend at CMC this summer while our pastor is on sabbatical mostly to oversee the return to in-person worship.
I also attended several Mennonite Health Assemblies over the years.
I have been married for 45 years to Greg Walton who is a retired art educator. We have three adult children.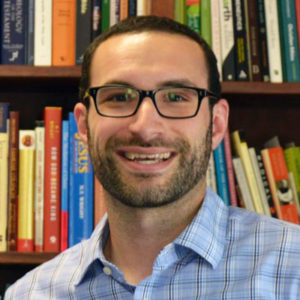 Michael Crosby*
Ministerial Committee
Congregation: First Mennonite Church Urbana
Occupation: Pastor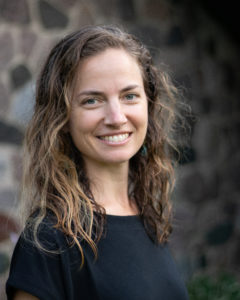 Valerie Showalter*
Missional Church Committee
Congregation: Madison Mennonite Church
Occupation: Pastor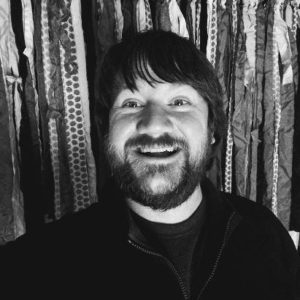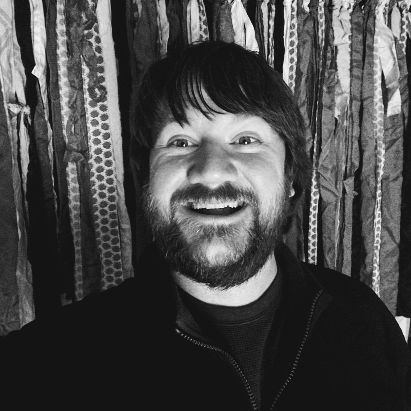 Matt Pritchard
Missional Church Committee
Congregation: Berea Mennonite Church
Occupation: Missional Pastor
I am a convinced Mennonite committed to peace church theology and practice while engaging with many faith traditions. I serve as a campus minister at Georgia Tech and accompanied people in Immigration Court before the pandemic. I am excited that peace theology offers good news to many who have been
marginalized by the church. I live with my partner Elizabeth and daughter Shifra in Atlanta GA walking distance from my parents and sister's family.
Todd Kirkton*
Camp Friedenswald Board
Congregation: Eighth Street Mennonite Church
Occupation: Math teacher (Goshen High School), Adjunct Professor (Goshen College)
I am currently serving as chair of the Endowment Committee at 8th Street. I have also served as chair of the Stewardship Commission and Congregational chair at 8th Street. Past employment includes teaching math and coaching football at Concord high school, as well as 4 years as executive director at Camp Friedenswald.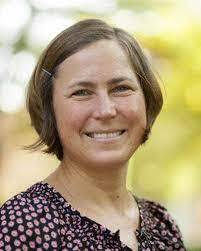 Kendra Yoder
Camp Friedenswald Board
Congregation: Southside Mennonite Fellowship
Occupation: Associate Professor of Sociology, Goshen College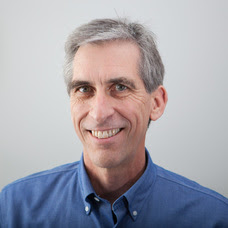 Evan Miller
Camp Friedenswald Board
Congregation: Open Table Mennonite Fellowship
Occupation: Pathways Retreat Co-Director, Spiritual Companion
My mission in life is to lovingly reveal, fiercely defend, and joyfully celebrate all that is precious in the world.
I host space for deep conversation.
The people I meet with share a desire to make meaning from their lives. While each conversation (and every journey) is unique, I notice some common threads. 
I offer one-with-one leadership agility coaching and spiritual companionship. I also work with groups, providing facilitation services for strategic planning and problem-solving. While there are some similarities between these types of conversations, each serves a different purpose and has its own rhythm.
I am married to Sara VonGunten.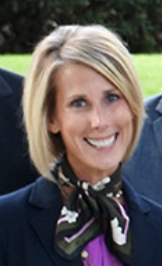 Heather Bachman Reichenbach*
Bluffton University Board of Trustees
Congregation: Eighth Street Mennonite Church
Occupation:
Heather is a native of Goshen, Indiana, and earned her bachelor of arts degree in Social Studies from Bluffton University in 1999.  Heather serves on numerous boards including CASA of Kosciusko County, the Warsaw Education Foundation, the Kosciusko Chamber Public Policy Committee, and Warsaw Community Schools Board of Trustees of which she is President.  She also serves on the Legislative Committee of the Indiana School Board Association.  In addition to teaching Junior Achievement classes and volunteering in her children's schools, Heather is a member of her local philanthropic Tri Kappa sorority.   Heather joined the Bluffton University Board of Trustees as representative of the Central District Conference of Mennonite Church USA in 2017.  She is also pleased to support Camp Friedenswald as Chair of Builders.  Heather has held a variety of leadership positions at Eighth Street Mennonite Church, where she is a member.  She, and her husband, Brian, reside in Warsaw, Indiana with their two children, Jonah and Claire.