Come, walk with us. . . To God knows where!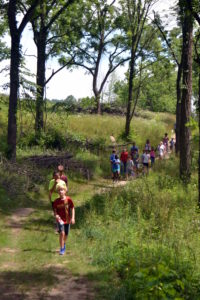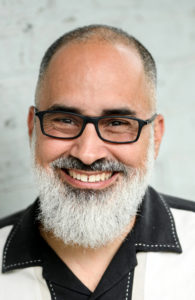 Thursday, June 22, 2019, 7:30pm at Milwaukee Mennonite Church in the sanctuary
Speaker: Anton Flores-Maisonet
Text: John 4:4-10
Theme: Obstacles
Sermon Title: "God, go there?"
Jesus had to go through Samaria. Why? Not because his GPS directed him to but because the Spirit was taking him only God knows where. We'll look at this familiar text through a new lens. What does it mean that even Jesus gets worn out by his journey? What does it mean that Christ offers us living water when others shun us or we are consumed by shame? Our obstacles along our journey can also be gifts to know a Christ who identifies with us even in our woundedness.
Anton Flores–Maisonet is resident co-founder of Casa Alterna, a house of hospitality located in a Latinx-immigrant neighborhood in Georgia. However, after 17 years of living in deep community with immigrants, this August Anton and his partner, Charlotte, will move 70 miles to begin a residency with the Atlanta Friends Meeting, which is also the meetinghouse for Atlanta Mennonite Fellowship. Flores–Maisonet is also co-founder of El Refugio, a house of hospitality serving immigrants confined at Stewart Detention Center.  Additionally, Anton is associate member of Americus Mennonite Fellowship and has previously served on the steering committees of Christian Peacemaker Teams, DOOR (Mennonite Mission Network), and MCUSA's interchurch relations office and has contributed writings for various Mennonite publications, including Mennonite Magazine.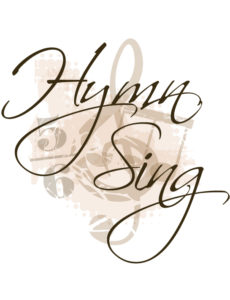 Friday, June 21, 2019, 4:30pm
Hymnsing at Milwaukee Mennonite Church in the sanctuary
Theme: Persverance/Persistance
Led by Andrea Welty Peachy
Offering for the work of Central District Conference
Communion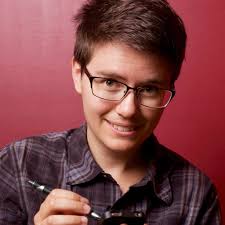 Saturday, June 22, 2019, 8:30am at Milwaukee Mennonite Church in the sanctuary
Speaker: Alison Brookins
Text: Luke 19:1-10
Theme: Thriving
Sermon Title: Thriving on the way
I just really love Zacchaeus. A portly, well-dressed short rich guy, puffing and sweating to climb a tree because he just really really really wants to see Jesus, and then something–some transformative moment–spurs him to turn on a dime and do justice. Why did Zacchaeus make this very quick turn, becoming a follower even though just a few pages earlier Jesus tells us it's basically impossible for a rich man to enter the kingdom? The rich young ruler wanted information — "how can I enter the kingdom?" Zacchaeus wants only to see Jesus, and in seeing is changed and brought into the kingdom. He gets what Jesus is about on a gut level, not a head level. "Thriving on the way" is about cultivating this desire to "see," cultivating an awareness of these transformative moments of connection with the divine that give us energy to continue our work of doing justice, loving mercy, and walking humbly.