Spirit, bless our souls with yearning!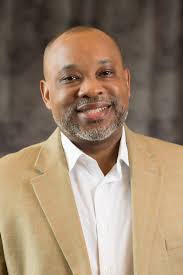 Glen Guyton
Executive Director of Mennonite Church USA
Sermon Title: Can you see what I am saying?
Texts: Ps 34:8-14; Eph 1:17-19
Glen joined MC USA staff in 2009 as the director of Intercultural Relations, and for the next five years held various staff roles related to finance and convention planning. In 2014, he became the Chief Operating Officer and Director of Convention Planning. He served as a member of MC USA's Executive Board from 2007 – 2009, and served on the board of Eastern Mennonite University from 2003 – 2007. He holds a Master's degree in education and lives in San Antonio with his wife Cyndi and children Andre-A and Alex. He is a member of San Antonio Mennonite Church.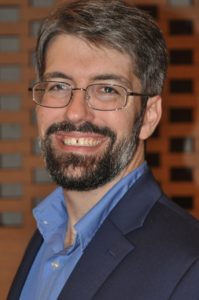 Adam Tice
Faith Mennonite Church
Adam is a widely published writer of hymn and song texts. His words appear in many recent denominational hymnals. Adam attended Goshen College and majored in music with an emphasis on composition and completed a minor in Bible and religion, graduating in 2002. He began working as a church musician and choir director while still in college. Adam took his first course at the Anabaptist Mennonite Biblical Seminary in the fall of 2003, which led to the writing of his initial hymn text. In 2004, Adam was named a Lovelace Scholar by the Hymn Society of the United States and Canada.He serves as Text Editor for Voices Together, and lives in Goshen, Indiana.
Adam wrote the text for our theme song, Holy Spirit, bless us with a yearning.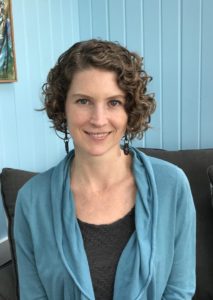 Katie Graber
Columbus Mennonite
Katie is an ethnomusicologist who studies race and ethnicity in a variety of contexts including Mennonite music, American music, and European opera. She has taught classes on Western music history and world music, and she accompanies Suzuki recitals and school choirs. She leads singing at her church in Columbus, Ohio, and chairs the Intercultural Worship committee for the Voices Together project.
Katie wrote the music for our theme song, Holy Spirit, bless us with a yearning.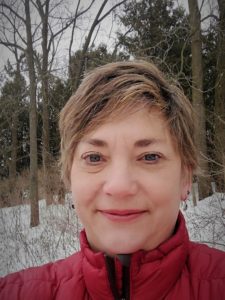 Kay Bontrager-Singer
Faith Mennonite Church
Kay lives in Goshen, IN. where she has been a co-pastor at Faith Mennonite Church for 14 years.  She and her husband have three young adult sons. Kay has a Masters of Social Work and finds numerous ways to use these skills in the community.  Kay loves being creative whether that is in flower and vegetable gardening or playing with watercolor paints.
The watercolor art piece she is creating is  inspired by this prayer, "Creator God, in your time you created all things and wove into their fabric a yearning for you."  You will find woven into her art the sacred, the feminine, and love for the earth.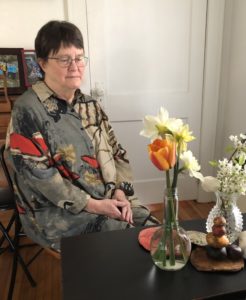 Anita Lehman
First Mennonite Bluffton
Anita is retirement age but keeps working in her studio because she believes an artist never retires. 
Anita used the hymn "Healer of our every ill" in a recent series on dementia.  Her exploration of yearning in that context was a profound experience for her.  So for this project she decided to revisit the hymn using music symbols.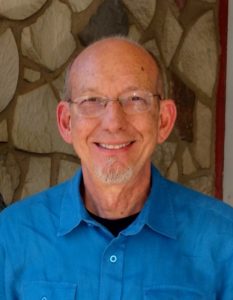 Eugene Stutzman
Covenant Mennonite Fellowship
Eugene is a former teacher and fashion designer currently building pipe organ facades and making metal sculpture.
He is making a liturgical stole titled Handen Verlangen, Dutch for Yearning Hands.  The imagery for the stole is based on Dutch engraver Jan Luyken's etching, Dirk Willems 1685.  He is using traditional quilt piecing techniques combined with digital printing.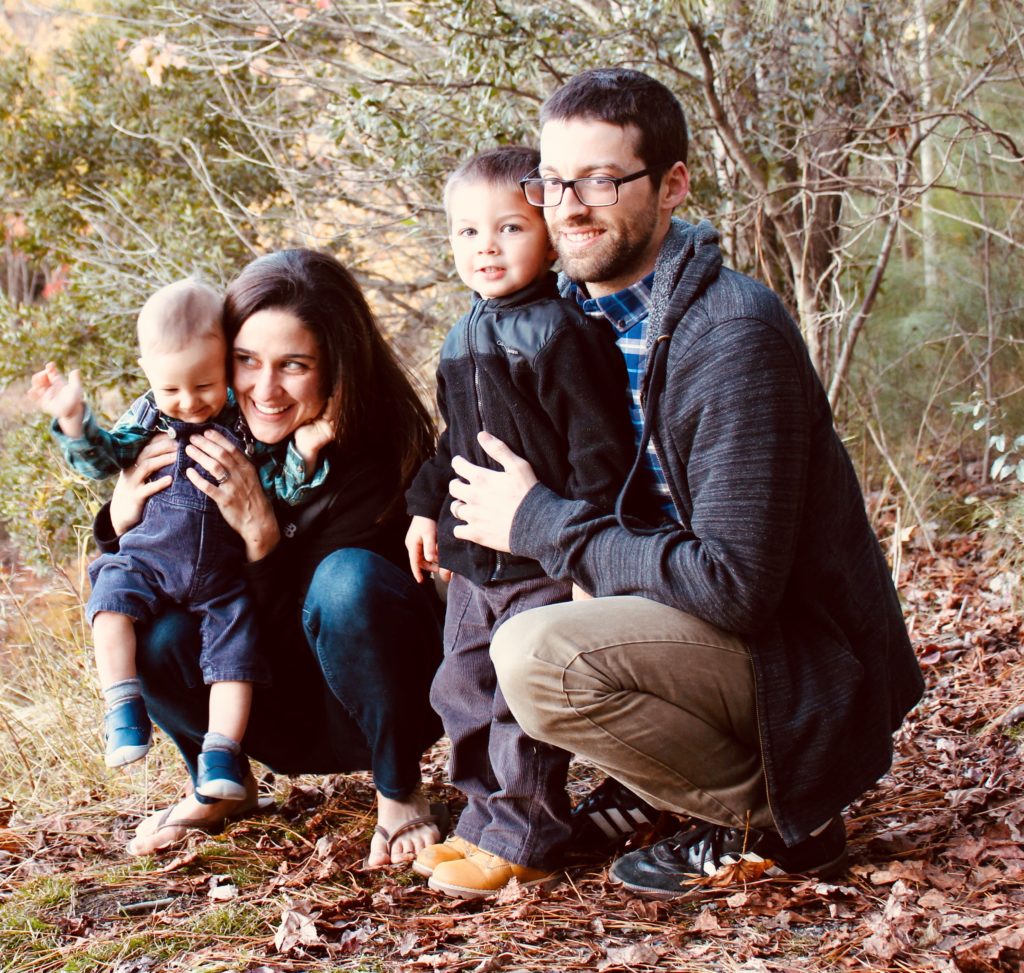 Rachel Horst Lehman
First Mennonite Urbana
Rachel lives with her husband David, & 3 sons Levi (4), Ezra (2), & Jonas (2 weeks). She spends most of her time with the boys, and is also a part-time house painter. While Rachel has been an artist/crafter all her  life, she chose to preserve it as a hobby and pursued Social Work instead of Art for her degree at Goshen College, Indiana.
Rachel's project is a textile piece on the theme of Yearning for Social Justice. It is a visual representation of the indigenous groups who tended the land where our CDC West congregations worship today. Her hope is that the piece might inspire us to discover a more complete history of the resources we've inherited, live more gently on the land, and start important and difficult conversations with our neighbors about how to honor the native people in our own communities.