If you prefer to send in a paper form, you may download the 2021 Registration Form and send it to Central District Conference, 1015 Division St, Goshen, IN 46528.
Fields with an asterisk (*) are required

Delegate Session
In this session delegates will be updated on the state of the conference, welcome Grand Rapids Mennonite Fellowship into membership, be introcuded to Keller Park Church, act on the 2021-2022 spending plan, slate of nominees, and the 2020 minutes, and will hear reports from our committees and share communion together.
Attention Congregational Leaders: As part of our Annual Meeting on June 26, we are very excited to have Betty Pries guide our afternoon together.  Betty will be leading us to consider how we are Building Equitable, Diverse, and Inclusive Congregations.  The ministerial committee and board of directors are strongly encouraging congregational leadership groups (board, council, elders, deacons, etc.) to participate in this session.  This is not limited to delegates but does require registration for the Annual Meeting.  
Worship
Join us for a pre-recorded worship service around our theme of Spirit, bless our souls with yearning! We will hear a message from Betty Pries, CEO and Senior Consultant of Credence & Co.
Seminars
Seminars for the annual meeting will be conducted as breakout sessions during the delegate session.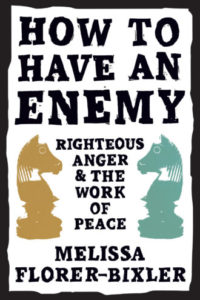 Mennonite Women
Melissa Florer-Bixler will talk about her newest book How to Have an Enemy: Righteous Anger & the Work of Peace. We have titled her talk, "Conversation with Melissa Florer-Bixler," organized by CDC Mennonite Women, open to all who are interested.'
Mennonite Women will meet at 4:45p Eastern Time on Zoom following the delegate session.