Come, walk with us. . . To God knows where!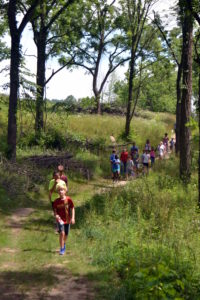 Storytelling Stations
Our theme this year is Come, walk with us. Tell us your story! We have arranged four storytelling stations that participants may attend. Each station will tell their story four different times, the stories will be 25 minutes in length. After 25 minutes, the participants will rotate to another storytelling station. We have allowed 10 minutes to transition from station to station.
Times: 1:45-2:10; 2:20- 2:45; 2:55-3:15; 3:25-3:50
Congregations and Prison Ministry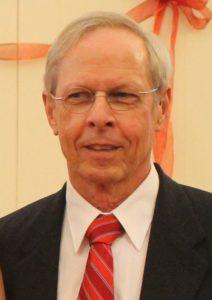 Presenters: Tim Lind and Christine Nofsinger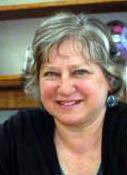 This storytelling station will tell the story of how a small, rural congregation has become involved in a variety of activities relating to prisons, jails and prisoners. It is an example of how people with many different gifts can relate in significant ways to individual prisoners and to our nation's incarceration system, and how such involvement can transform a congregation and its participants.
Tim Lind and Christine Nofsinger are both members at Florence Church of the Brethren-Mennonite.
How Camp Friedenswald Changes Lives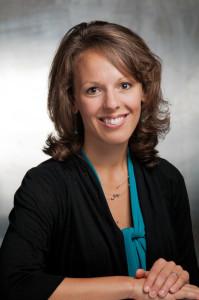 Presenter: Jenna Liechty Martin, Friday, June 22, 1:45-4:00p
In true camp-fashion, come gather around the campfire in a makeshipft Mosquito Hollow in Milwaukee, as we tell stories that have enlivened Camp Friedenswald over the years.
Camp Friedenswald is a place where sotries — from Lion Hunts to Jesus' parables — are embodied and come to life in new, and sometimes surprising, ways. In connecting ancient stories with our time and place, Camp seeks to be a place where faith is nurtured and brought to life.
In this storytelling session, Jenna Liechty Martin, executive director, will weave toghether stories — past and present — that help to tell the larger story of Camp Friedenswald and the impact that it has had in the lives of campers, the conference, and its broader community.
As night falls, the raccoons just might scurry to clean up any uneater popcorn.
Jenna Liechty Martin is the executive director of Camp Friedenswald.
Biblical Storytelling
"Prophetic Voices: Moving Toward Right Relationships"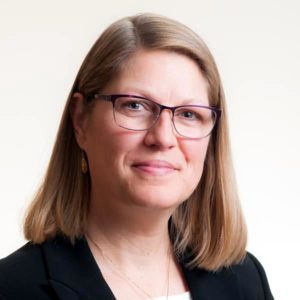 Presenters: Deron Brill Bergstresser (Faith) and Karla Minter (Open Table)
Join Karla Minter and Deron Bergstresser as they speak the stories of Miriam, Deborah and Jael. These prophetic voices cast a vision for right relationships as women engage in leadership, act with authority, bring a prophetic word, fully participate and respond to God's call.
Inspiration for telling these stories came from the Women in Leadership Project publication, "Do You See This Woman? Undoing Patriarchy and Moving toward Right Relationships," Hilary Jerome Scarsella, editor, 2013.
Stories of Call
Presenter: Janeen Bertsche Johnson
People experience the "calling" of God in so many different ways–an inner nudging or sense of the Spirit's moving, comments made by friends or family members or even strangers, reading something that brings a new insight, etc. Janeen will be sharing a variety of stories of how God has invited ordinary people to prepare for and/or provide leadership in the church, and together we will explore the ways we can all be part of encouraging others to use their gifts for God's reign. 
Seminars
Participants to the annual meeting are invited to choose one of the following seminars to attend. One seminar, Spiritual Practices for the Journey, is a pre-conference seminar that will be held on Thursday, June 20, 3p. The rest of the seminars will be held on Friday, June 21, 7:30-9:00p. Please indicate your choice on the registration form.
Spiritual Practices for the Journey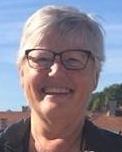 Presenter: Mary Etta King (Covenant)
Our journey with God is sustained by regularly practicing spiritual disciplines. In this seminar we will explore what it takes to stay the course. Anita Amstutz's book, Soul Tending: A Journey into the Heart of Sabbath will be one resource to guide our conversation. We will also practice silence and contemplation on a scriptural passage. Music will help to motivate and inspire us. Come join the conversation.
Mary Etta King is co-pastor at Covenant Mennonite Fellowship in Sarasota, Florida.
A Life in Story
Presenter: Jane Wood
This seminar will draw from Michael Bamberg's article "Who Am I? Narration and its contribution to self and identity" to explore theories of identity development today, and how "Gen Z" is impacting higher education. Drawing from examples in her own life, Wood will invite participants to think of their own respective "life story" through key experiences and narratives that shape and ground the individual in community. Bamburg argues that this kind of story telling, or narrating, allows individuals in a post modern world to navigate the role of "self in community" as an expression that moves society toward the "human good."
Jane M Wood serves as president at Bluffton University, where she is finishing her first year. Prior to leading at Bluffton University, she served as Vice President of Academic Affairs at Mount Marty College in Yankton, SD, and at Westminster College in New Wilmington, PA. Wood holds a PhD in English Literature from the University of Kansas and taught literature for many years as a faculty member. Themes in her work include identity fragmentation in modern literature, as well as the role of the woman artist in essay and autobiography. She also edited The Theme of Peace and War in Virginia Woolf's War Writings.
Youth Ministry Resource Sharing

Presenter: Mark Rupp
This seminar will provide an opportunity for sharing resources, stories, and ideas for doing ministry with youth. A few people who work directly with youth in CDC congregations will get the conversation rolling by sharing insights from their work, but all participants will be invited to sharing what has worked well in their context. We will also spend some time discussing the challenges of youth ministry, and hearing how others have faced those challenges.
Mark is the Pastor of Christian Formation at Columbus Mennonite Church. 
Faith Formation for Children and Families
Presenter: Lora Nafziger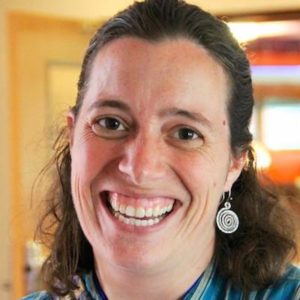 Hear about one congregation's experience with creating and shaping faith formation programming within worship. Sunday school and during the week for children and families in an inter-generational and multi-sensory way. We will talk about the milestone markers, worship rituals, mentor program, inter-generational activities and the way that our shifting congregational demographics have led to changes in structure and leadership.
Lora is Pastor of Christian Formation and Congregational Life at Assembly Mennonite Church.
Lora was born in Stratford, Ont. She graduated from Goshen College, BA: Sociology & Anthropology, 2001, Smith College School for Social Work, MSW, 2006, and Chicago Theological Seminary, M.Div, 2008.
Lora and her husband Mitch have three school-aged sons and a toddler.
After graduating from GC, Lora worked with MCC in Northern Manitoba. She then worked in Alaska & Indiana as a clinical social worker with adults and children, doing play and expressive therapy. She joined the AMC pastoral team in 2013.
Sanctuary for our undocumentable neighbots

Presenters: Joel Miller (Columbus) and Isaac Villegas (Chapel Hill)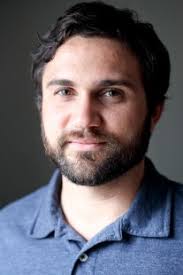 Throughout church history, communities have used their worship sapce to shield people from punsihment from the government. Congregations in the United States have embodied this tradition in welcoming Central Americans in the 1980s who sought asylum from U.S.-sponsored wars, and again in recent years in response to the U.S. government's restrictive immigration policies. Join us to hear how two CDC congregations (Columbus Mennonite Church and Chapel Hill Mennonite Fellowship) Have participated in what's being called "The New Sanctuary Movement."
Joel is the Pastor at Columbus Mennonite Church and Isaac is the Pastor at Chapel Hill Mennonite Fellowship.
Looking Forward to #MennoCon 19
Presenter: Michael Danner
 This July people from across MC USA are gathering for MennoCon19.  This will be an exciting to worship and learn together, as well as engage program agencies and partners about all this is going on throughout MC USA.  This seminar will give you look at some of the things you won't want to miss. Michael will also answer any questions you may have about #MennoCon19.