Healing Words, Healing Spaces
Pastor + 1 Retreat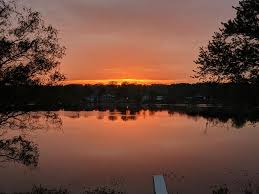 2020 has been a year of high stress for pastors and those they serve. Traumas of various kinds have either surfaced or hover just below the breaking point. Often pastors are called on to provide support to parishioners who are facing deep pain, conflict, and trauma. These conversations can trigger one's own trauma from past experiences. Joni Sancken will lead an interactive Zoom meeting entitled "Words that Heal" to offer ways of preaching and speaking about trauma. The rest of the weekend is an opportunity for pastors and their spouse, mentor or friend to rest and enjoy God's healing presence in the Peaceful Woods.
Central District Conference and Allegheny Mennonite Conference have teamed up to provide a weekend retreat open to all CDC and AMC pasotrs and either their spouse, a friend, or a support person. The retreat will be held at Camp Friedenswald, October 2-4, 2020. The retreat is made possible through a Thriving in Ministry Grant from Eastern Mennonite University.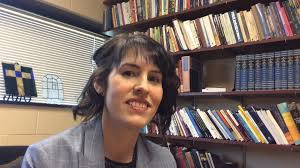 Joni Sancken, Associate Professor of Homiletics at United Theological Seminary in Dayton, Ohio will host an interactive Zoom meeting on Thursday afternoon based on her recent book, Words that Heal: Preaching Hope to Wounded Souls (Abingdon, 2019). Joni is a graduate of Princeton Theological Seminary. She completed level one STAR training through the Center for Justice and Peacebuilding at Eastern Mennonite University. She is an ordained pastor in Central District Conference.
Schedule
Thursday
1-2:15p Words that Heal: An interactive Zoom meeting with Joni Sancken. A link will be sent to all registrants.
Friday
6-7p     Arrival, self check-in, free time (you will be assigned a room in advance of arrival) No meals provided
Saturday
7:30a     Coffee delivered to your room
8:30a     Breakfast delivered to your room
Free time
12:30p     Lunch delivered to your room
Free Time
5:30p     Dinner delivered to your room
Free Time
9:00p     Optional campfire, physically distanced
Sunday
7:30a     Fruit and coffee delivered to your room
Free time
10:30a     Brunch
Free Time
3:00p      Departure
Register for the Retreat
Cost is $50/person. Registration deadline is August 15. Space is limited so register early. There are scholarship funds available upon request to help with travel and childcare costs. Pastors and their + 1 are expected to share a cabin/room. If pastors come alone, they will have a private cabin/room.
You may register online below, email the conference office at office@mcusacdc.org, or send the registration form to the conference office at Central District Conference, 1015 Division St, Goshen, IN 46528
Payment may be made online below or by sending a check to the conference office.
Payment 
Click below to pay using PayPal or Credit Card.