Pastor + 1 Retreat
Foundations Matter: What can the Sermon on the Mount teach us about being a vital congregation?
Sponsored by
Central District Conference Ministerial Committee
October 21, 22-24, 2021
Camp Friedenswald
15406 Watercress Way
Cassopolis, MI 49031-9532
269.476.9744
www.Friedenswald.org
Cost: $100/person
Registration deadline: September 17. Space is limited so register early.
There are scholarship funds available upon request to help with travel and childcare costs.
Thursday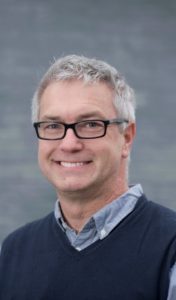 Zoom orientation and Presentation by Michael Danner, Executive Director of Mennonite Education Agency and Associate Executive Director for Church Vitality in MC USA.
CLICK HERE for the Zoom presentation. 
Michael served as a local church pastor for over two decades before becoming the conference minister of Illinois Mennonite Conference – the role he held prior to his current roles. Michael lives in Elkhart, Indiana with his wife, Melissa, who is a high school teacher and coach. They have three adult children and one grandchild.
Friday
6:00-7:00     Arrival and Take-out Pizza
Saturday
7:30-9:00     Serve Yourself Breakfast
9:00-12:30    Informal conversations with Michael Danner
12:30           Lunch
1:00-5:30     Free Time
5:30-6:30     Supper
6:30             Free Time
8:00-9:00     Optional Campfire
Sunday
7:30-9:00     Light continental breakfast
10:30           Brunch
11:30-3:00    Free Time
3:00             Departure
All lodging will be in Sandhill Lodge.
How meals are served and gathering together in groups will be determined by COVID protocols that are in effect at the time of the retreat.
Scholarships are available for childcare and transportation.  While this is an adult only event, childcare scholarships are meant to assist with arrangements that participants make back home.  Contact Emma Hartman, office@mcusacdc.org for information.
Fields with an asterisk (*) are required