Words That Heal
Pastor + 1 Retreat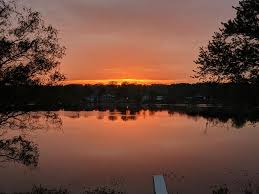 Pastors of Mennonite congregations attend to the spiritual health and well-being of congregations and community. Often pastors provide support to parishioners who are facing deep pain, conflict and trauma. Sometimes pastors experience trauma themselves either from past experiences of abuse or crisis, from unhealthy congregational relationships or from secondary trauma as they walk with others through their pain.
Central District Conference and Allegheny Mennonite Conference have teamed up to provide a weekend retreat open to all CDC and AMC pasotrs and either their spouse, a friend, or a support person. The retreat will be held at Camp Friedenswald, October 2-4, 2020. The retreat is made possible through a Thriving in Ministry Grant from Eastern Mennonite University.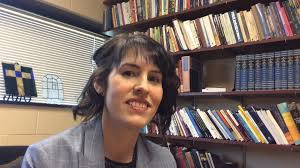 Joni Sancken, Associate Professor of Homiletics at United Theological Seminary in Dayton, Ohio will proved a two-hour presentation on Saturday morning based on her recent book, Words that Heal: Preaching Hope to Wounded Souls (Abingdon, 2019). Joni is a graduate of Princeton Theological Seminary. She completed lever one STAR training through the Center for Justice and Peacebuilding at Eastern Mennonite University. She is an ordained pastor in Central District Conference. Joni will be available throughout the weekend to meet one-on-one with pastors and/or their guest.
Schedule
Friday
6-7p     Arrival, check-in (no meals available)
7-8p     Welcome and introductions
Free time
Saturday
8:30a     Breakfast
9-11a     Words that Heal presentation
11a-12:30p     Free Time
12:30p     Lunch
1:30-5:30p      Free Time
5:30p     Dinner
6:30p     Free Time
9:00p     Optional campfire
Sunday
10:00a     Morning Prayers
10:30a     Brunch
11:30a      Free Time
3:00p      Departure
Register for the Retreat
Cost is $50/person. Registration deadline is September 15. Space is limited so register early. There are scholarship funds available upon request to help with travel and childcare costs. Single people will be sharing a room with at least one other person.
You may register online below, email the conference office at office@mcusacdc.org, or send the registration form to the conference office at Central District Conference, 1015 Division St, Goshen, IN 46528
Payment may be made online below or by sending a check to the conference office.
Payment 
Click below to pay using PayPal or Credit Card.