These documents and reports will also be available in the delegate report book. We will not be mailing the report book before the annual meeting. The books can be picked up at the registration table.
Come, walk with us. . . To God knows where!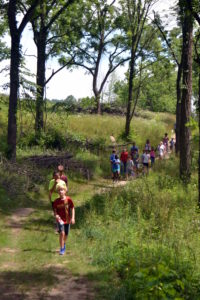 Welcome, Delegates! You are an important group of people within Central District Conference. Acting on behalf of your congregation, you determine major policy issues, evaluate the work of the Board of Directors, and discern the voice of the Spirit in the midst of the conference.
To prepare for the 2019 Annual Meeting, please review the following documents.  If you are using an electronic device, you will find direct links to some of the documents used in delegate sessions on the schedule.
The following documents relate to action or discussion items:
Reports
Finance, Staff and Conference Committee Reports
Conference Committee Reports

Missional Church Committee
CDC Mennonite Women

Mennonite Church USA Reports
Mennonite Schools and Seminaries Reports
Other Reports
Reference Documents
Central District Conference Resolutions