9:00 am WORSHIP I [Pre-recorded video]Gathering songs
Welcome
Music: Holy Spirit, bless us with a yearning
Introduction of Credence
Scripture
Song
Speaker: Betty Pries
Song of Response
Closing/Announcements
10:00 am Communion Please bring some bread and juice (or similar elements) with you to fully participate in communion.
10:10 am Delegate Session I

Welcome/State of the Conference Address
Consent Agenda
2020 Annual Meeting Minutes
2021-2022 Spending Plan
2021-2022 Slate
Commissioning Prayer for incoming and continuing committee members
Voting to receive Grand Rapids Mennonite Fellowship (GRMF)
Introduction of Keller Park Church
Reports
Missional Church Committee Report
Ministerial Committee Report
Camp Friedenswald Highlights
Announcements
11:05 am Break (art videos)
11:15 am Delegate Session II
Welcome
Seminars (breakout sessions)
*Climate Justice is Pacifism – AJ Delgadillo and Nicole Litwiller from Center for Sustainable Climate Solutions
*New and Developing Communities of Faith: Engage the Possibilities! – Missional Church Committee
*Faith Formation – Shanna Peachy Boshart
*Remembering our Congregational History – Lisa Weaver and J.Denny Weaver
*Congregations and Reparations: Conversation and Action – Joel Miller and Trevor Bechtel
12:10 pm Closing
12:15 pm Lunch tables (You have the option of eating while sharing in breakout rooms)
1:15 pm Delegate Session III
Congregational Slide show
1:30 pm Credence & Company
4:15 pm Announcements/Closing
4:45 pm Mennonite Women
Melissa Florer-Bixler, speaker
Delegate Session
In this session delegates will be updated on the state of the conference, welcome Grand Rapids Mennonite Fellowship into membership, act on the 2021-2022 spending plan, slate of nominees, and the 2020 minutes, and will hear reports from our committees and share communion together.
Attention Congregational Leaders: As part of our Annual Meeting on June 26, we are very excited to have Betty Pries guide our afternoon together.  Betty will be leading us to consider how we are Building Equitable, Diverse, and Inclusive Congregations.  The ministerial committee and board of directors are strongly encouraging congregational leadership groups (board, council, elders, deacons, etc.) to participate in this session.  This is not limited to delegates but does require registration for the Annual Meeting.  
Worship
Join us for a pre-recorded worship service around our theme of Spirit, bless our souls with yearning! We will hear a message from Betty Pries, CEO and Senior Consultant of Credence & Co.
Seminars
Seminars for the annual meeting will be conducted as breakout sessions during the delegate session.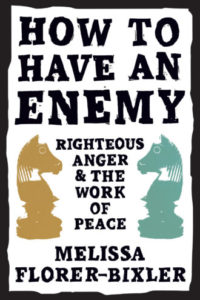 Mennonite Women
Melissa Florer-Bixler will talk about her newest book How to Have an Enemy: Righteous Anger & the Work of Peace. We have titled her talk, "Conversation with Melissa Florer-Bixler," organized by CDC Mennonite Women, open to all who are interested.'
Mennonite Women will meet at 4:45p Eastern Time on Zoom following the delegate session.